Posted under Updates on September 6, 2016 at 04h20
Hello everyone!
We hope that you've enjoyed a wonderful summer, and as the season for hibernation begins, I'm pleased to announce that we're very nearly finished! Yay!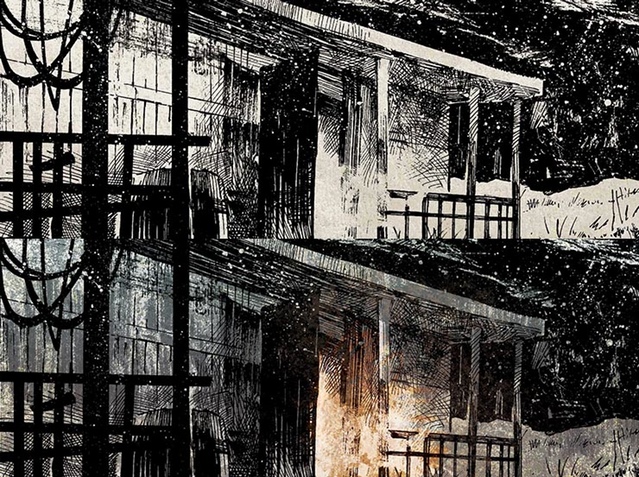 Todor's down to his last dozen (or so) pages, and as the weather begins to cool, his work remains hot. Sure, he's pouring more energy into his art than he has left in his body, but it's worth it, right?

Surveys!
For those of you that are new to Kickstarter, as the project wraps up, the creator sends out a survey to collect information that is critical to the production process. In this case, that information will contain mostly shipping information and how you would like your name to appear in the "thank you" section of the book.
This survey should take less than a minute for you to fill out provided you know your name and address. When you get it later this week, please fill it out and submit it as soon as possible. I'm providing an option to be able to change your shipping address until just before shipping actually happens, so please submit the survey even if you think your address might be changing within a few months.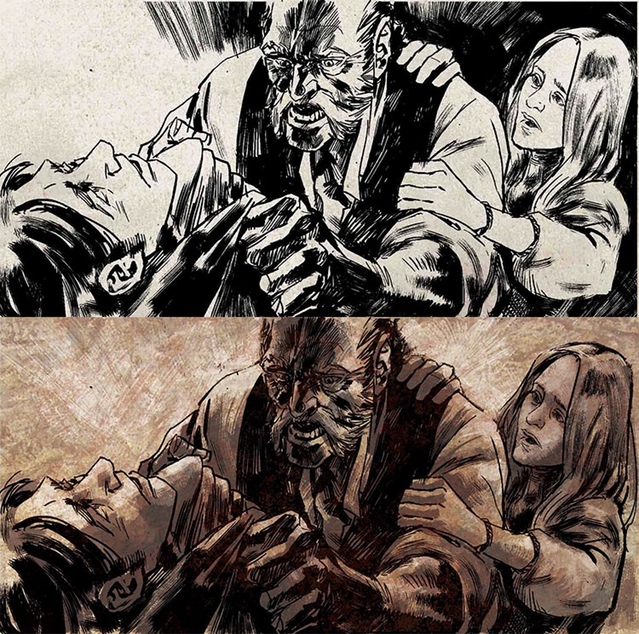 Instagram and Twitter
If you've been following us on Instagram and Twitter, you've been seeing regular teasers getting posted left, right, and center. For those of you with itchy readin' fingers, check us out there.
instagram/mrlagace and instagram/todorhristovartist
twitter/mrlagace and twitter/todor_hr
Final comparisons
Here are some more images from the last chapter comparing the pencils, inks, and colours. As always, I have no idea how Todor manages to make every stage so amazing, but I'm sure you can agree that it is.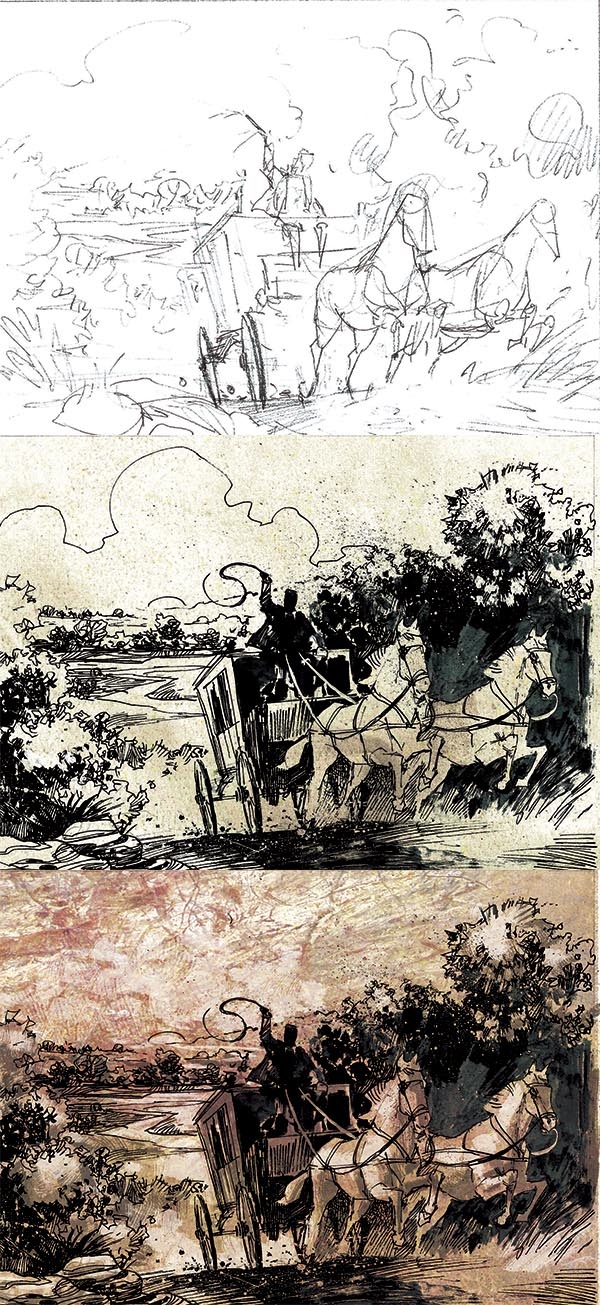 This last comparative image is something I went a little fancy-pants with. Not the fanciest pants, mind you… they're like jeans with holes in them.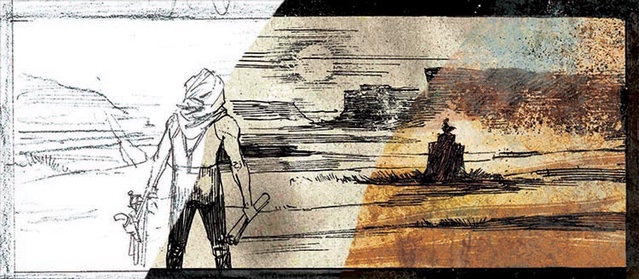 Now stay inspired… and respond to those surveys! Thanks everyone!
---