Posted under Updates on July 13, 2016 at 04h20
Hello again!
In the past few months, I've been in contact with many of you, and the level of support we've been hearing is unbelievable. Todor and I can't properly communicate our gratitude using a keyboard, so we're putting it into the comic. When you read it, you're going to see blood, sweat, and tears on every page… well, not so much blood, but the sweat and tears are definitely being used as a varnish.

Where are we?
At this very moment elsewhere on the planet, Todor is hunched over his drawing table, so focused on inking the last dozen pages that he has no regard for his posture. For those of you who are following him on social media, he's been teasing these final pages like you wouldn't believe unless you followed him on social media.
He's posted pictures like this one: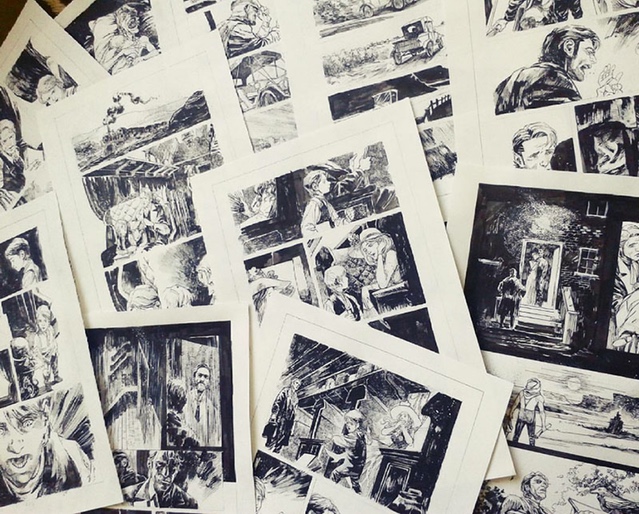 And also these two, that I've combined with his original pencils: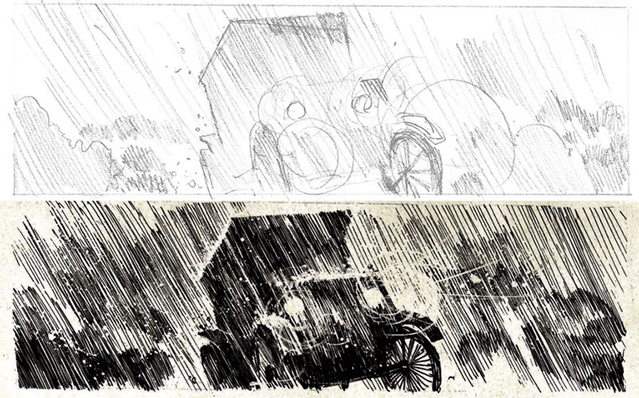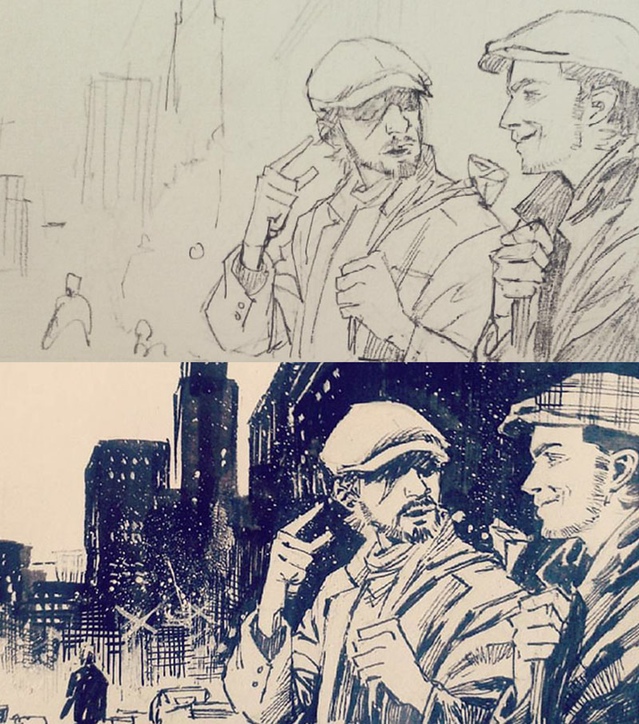 If you look carefully at that last panel, you may be able to catch a glimpse of a certain two comic creators discussing The Forever Maps back in the 1940s. I won't say who, though. That's classified.
What's left?
Once Todor's finished inking Chapter 3, he's going back through to add all those beautiful tones and textures that he does so well. Here are some more reminders of how much of a difference this process makes, from back in Chapter 2: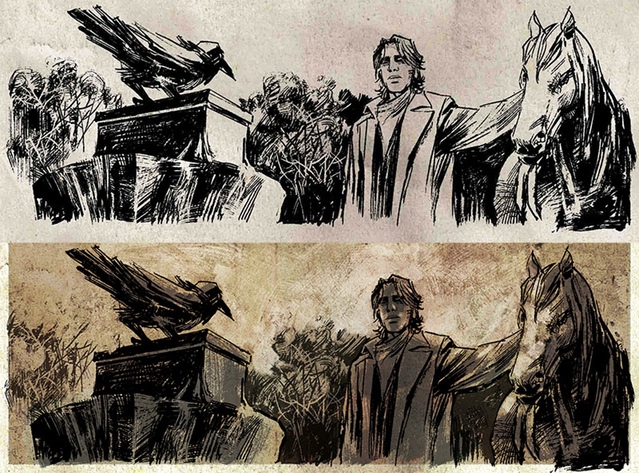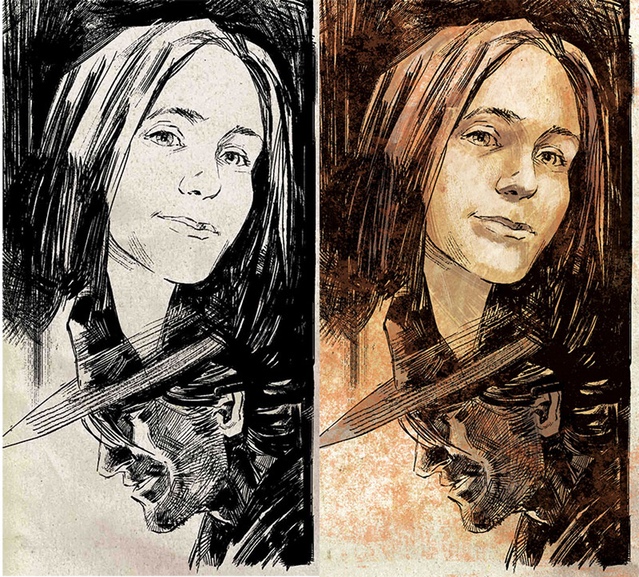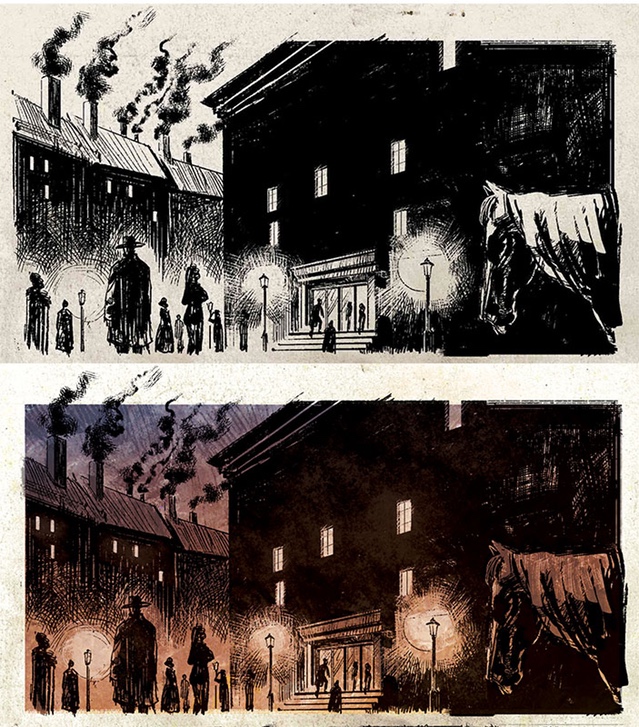 As Todor's been chiseling out the pages, he's been sending them to me to concurrently do the lettering. This saves time at the end because all I have to do is update my files with the final artwork and make a few final adjustments. After that, it won't take very long to get it all on the press, and shipping will kick off soon after that. We're so excited to be able to share this book with you guys and gals! And because we're on the last chapter, it's hard to pick and choose which snippets to share that won't reveal too much of the ending. I'm pretty sure this one won't give anything away though… unless you happen to be really good at guessing.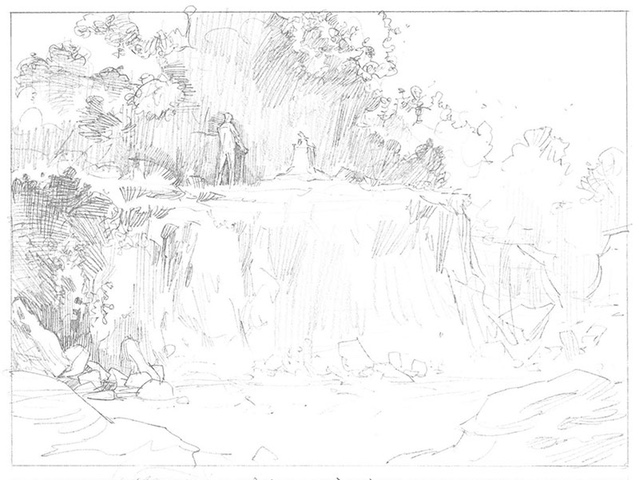 We're on the home stretch now, and we sincerely appreciate everyone cheering us on at the finish line! Thank you!
---