Posted under Updates on April 3, 2016 at 04h20
Hello all!
As always, we are grateful for everyone's patience as we continue to get this graphic novel closer to your hands. It's hard to believe that it's been just over a year since we started the campaign, and it's even harder to believe how many changes there have been since then. For example, when I clicked that 'launch' button last year, I had no idea that before this project wrapped up, I would have changed approximately seven billion diapers. (Actual numbers may vary depending on how much sleep I've had.)
Some of you that backed this project are already aware that an assistant position has been filled here at The Forever Maps headquarters. It's an unpaid position, which is good because the little fella that took it doesn't actually do that much aside from sleeping and eating. He's cranky and stubborn and it's been pretty amazing having him around these past four weeks. Please extend a warm welcome to my new assistant, Oliver Michael Lagacé.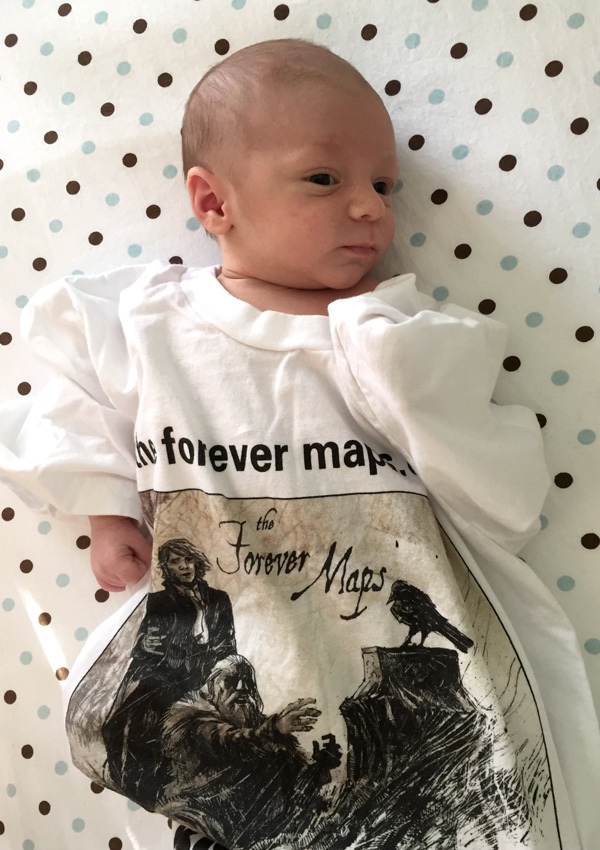 The package has arrived!
After a bit of a delay at customs, the signed covers have returned from Bulgaria in nearly as good condition as they were sent. Depending on your reward tier, one of these covers may be wrapping around your copy of the final printed book. Also included in the package was some original artwork by Todor, and again, depending on your reward tier, you may end up with some of this well-travelled art as well.
More comparisons
My last update had side-by-side comparisons of inked artwork and final artwork, and it seemed to generate a lot of excitement… so here's some more! I'm consistently stunned whenever Todor sends me new toned and coloured artwork. Is it just me, or does this guy seriously know what he's doing? Now, he may or may not be fueled by positive feedback, but let's not risk it; if you like what you see, leave him a comment! And don't forget, you can follow him on Facebook and Instagram too!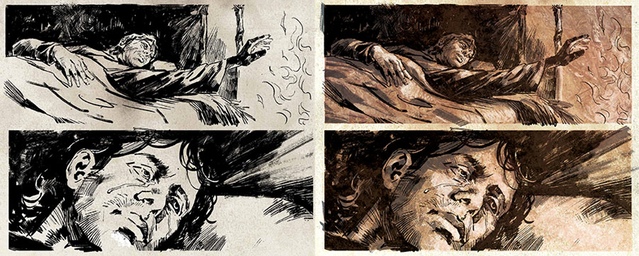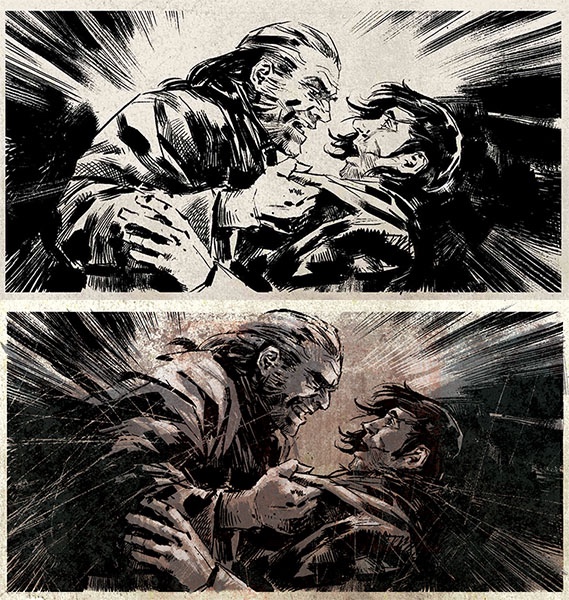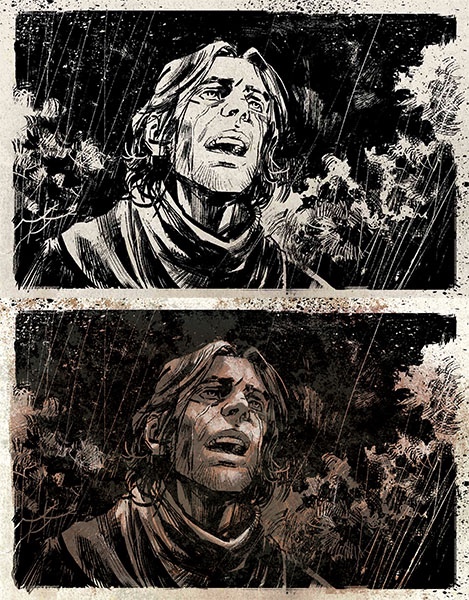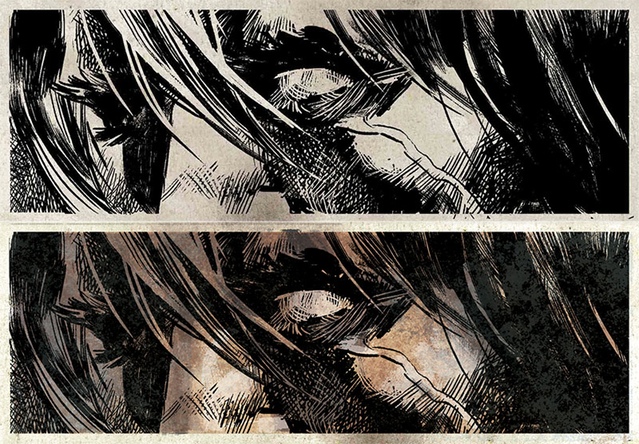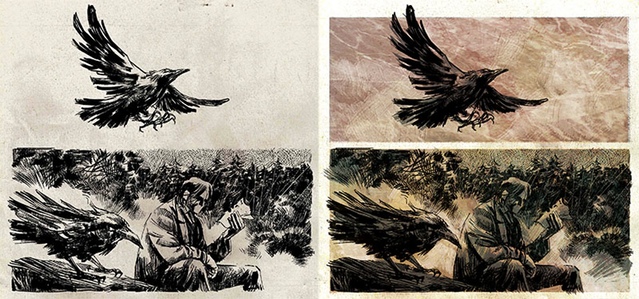 Thanks again, everyone! Looking forward to the next update that will feature more good news, more great artwork, and of course an updated diaper count!
– Michael
---